The Orthodox Church of Ukraine: Ecumenical Reception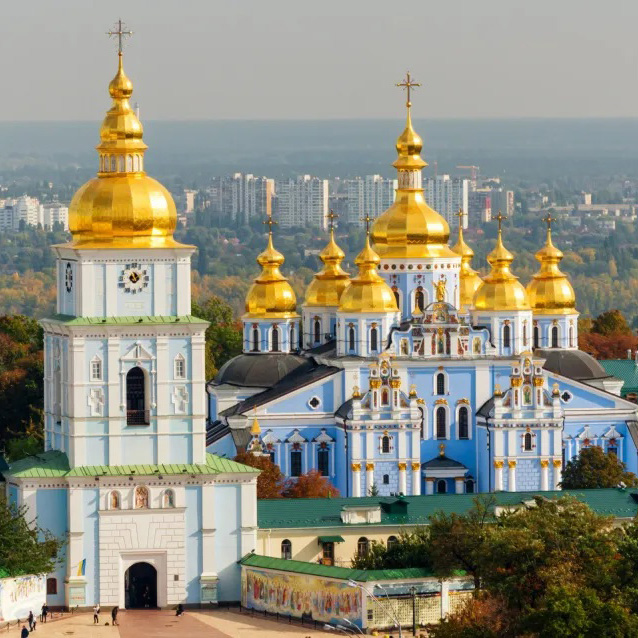 Pavlo Smytsnyuk
A Blog of the Orthodox Christian Studies Center of Fordham University
The establishment of the new Orthodox Church of Ukraine (OCU) created division within the global Orthodox world. Yet, what has received less attention is the effect of the Ukrainian autocephaly on other Christian denominations and ecumenical institutions. Inevitably, and sometimes unwillingly, these churches were drawn into the conflict and forced to choose sides between Constantinople (and the new Ukrainian church) and Moscow.
At the international level, the clash between Constantinople and Moscow has led to the withdrawal of the Russian Orthodox Church (ROC) from the inter-Orthodox and ecumenical commissions, which are chaired by the representatives of the Ecumenical Patriarchate. This act endangered relations which the Orthodox had with other churches on a number of levels: Moscow's withdrawal has put the ecumenical role of the assemblies of Orthodox bishops, which exist in many countries of the diaspora, in jeopardy. It has also threatened multilateral and bilateral dialogues, such as theological dialogue with the Catholic Church, as well as the functioning of various international ecumenical bodies.
Neither the World Council of Churches, the Conference of European Churches, nor the Holy See, have formulated their position vis-à-vis the OCU. They all wish to maintain neutrality within the conflict, and continue cooperating with both Constantinople and Moscow. However, the moment the OCU will seek membership within international ecumenical bodies, or direct contacts with the Roman Curia, they all will be forced to take a position. There is a shared understanding that the OCU finds itself in a changed status with respect to its predecessors (who lacked any canonical recognition), but, and more importantly, there is a pervasive fear across Christian churches that their contacts with the OCU will irritate the ROC. These churches' approach of neutrality, which involves cooperation with both Constantinople and Moscow, while avoiding formal contacts with the OCU, essentially conserves the status quo, and thus benefits Moscow.
Weiterlesen auf publicorthodoxy.com