Website und Bericht: Religion on Fire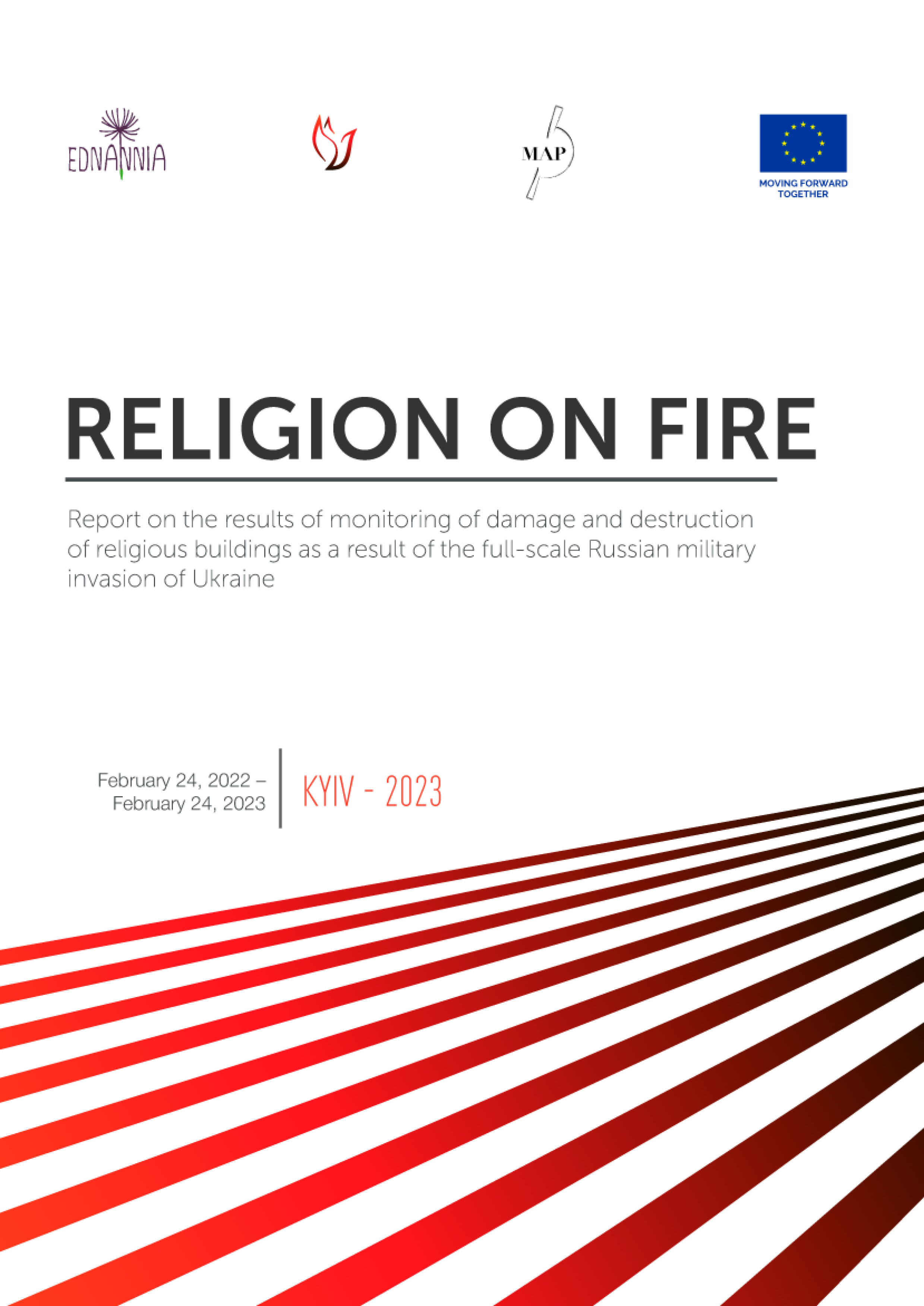 The project Religion in Fire was initiated by NGO Workshop of Academic Study of Religion in March 2022. The project team documents information on damaged and destroyed religious buildings in Ukraine.
On this website you will find information about damaged or destroyed buildings and places of worship of various Ukrainian religious organizations during the Russian-Ukrainian war.
For convenient navigation, religious objects are filtered by types of buildings, religious affiliation, degree of damage, regions and date.
Report on the results of monitoring of damage and destruction of religious buildings as a result of the full-scale Russian militray invasion of Ukraine.
February 24, 2022 - February 24, 2023
Kyiv 2023
Authors: Basauri Ziuzina Anna Mariya, Fenno Iryna, Khalikov Ruslan, Leshchynskyi Anton, Nikiforov Karen, Pidhorna Liliya, Sevastiyaniv Ulyana.

Religion on Fire Report